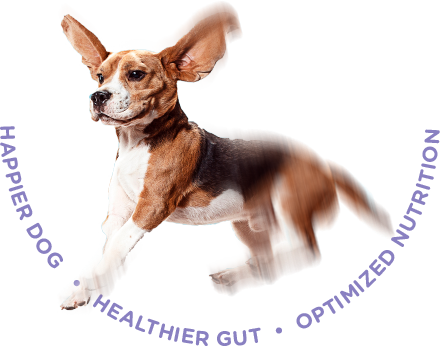 Happier Dog
Dogs love sniffing out and tasting new foods. Give your dog the variety he's drooling for. Tails will wag. Faces will be slobbered.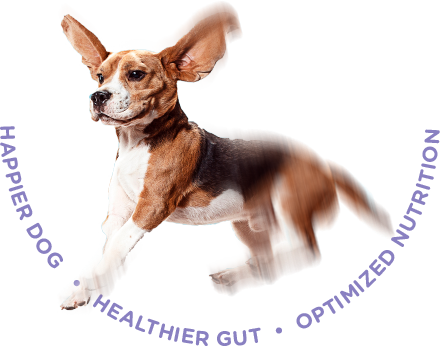 Healthier Gut
Stop food issues before they start. Giving your dog the same protein day after day can set off allergies and ingredient intolerances. Full Circle Feeding can help maintain good gut health—from pup to grandpaw.
Optimized Nutrition
Animal proteins—like chicken, turkey or beef—have different amino acid profiles. Each amino acid plays a different role, building cells and keeping systems running. Rotate proteins and introduce all the beneficial amino acids you need for a healthier hound.
TIPS
For Full
Circle
Feeding
Keep it fresh. Load up on several smaller bags of kibble.
Keep it interesting. Don't shy from novel proteins: Bison, kangaroo, wild boar  and duck all have a unique slate of amino acids.
Keep it moving. Trade off grain-inclusive formulas with grain-free as well as our PureVita and Element Series line.
Keep it fun. Reward your best bud with nutritious treats. Protein-dense. Low-calorie. We even have functional treat options for hip-and-joint and skin-and-coat support.
Take a quiz.
Score a Full Circle diet plan.
It's fast, easy.
It's all about your four-legged love. How hard can it be? Answer a few questions. Get insights and resources for all-around health tailored to your dog's needs.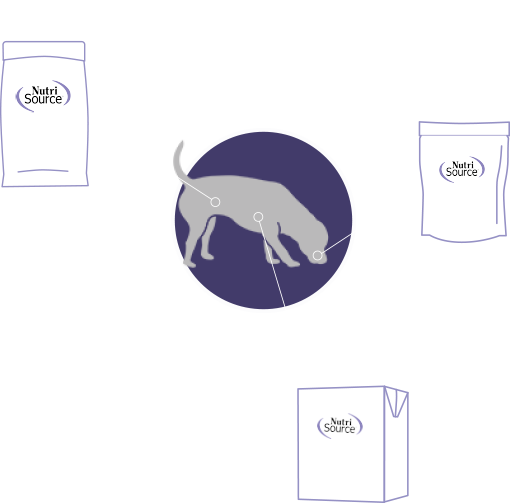 Exactly what your
dog needs. By design.
The more we know about your dog, the more we can customize his diet. After all, there's no one in the world like him.
Go Full Circle,
not full price.
Get coupons catered to your meal plan, redeemable in the store.